Here's a way to add a yummy edition to those Christmas leftovers.  I created this Christmas Day and it was delicious accompaniment the faux chicken with mushrooms and balsamic vinegar.
The Ingredients          Note:  Any of these quantities can be adjusted
Onion – Sweet or red.  Hardball size, chopped fine.
Butternut Squash chopped into ½" squares.  Or do what I did – buy it already cubed up!
Two apples peeled and diced into ½"ish squares
Olive oil
Maple Syrup
Salt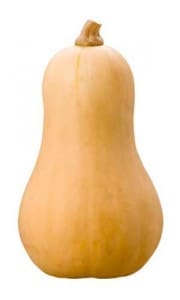 Here's What To Do
Prepare the Squash
– Preheat oven to 375 degrees.
– Peel your B'nut squash, then cut in it half the long way; scoop out seeds and chop into ½" dices.
Or buy it already cubed – much easier.
– Put a small amount of oil on a cookie sheet.  Add the squash and toss it around a bit (but not onto the floor) to coat pieces slightly with oil.  Try to keep the pieces in one layer.
– Roast the squash in the oven, checking at 20 minutes to stir.  Just keep checking now and then to make sure it doesn't over-roast.  I think mine took around 30 minutes but this can vary.
– Remove from oven when done and let cool.
Turn oven down to 350 degrees.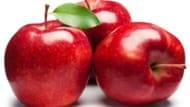 Prepare the Onions and Apples
– Chop onions and sauté in oil in a medium-sized pan.
– While onions are sizzling prepare the apples – Peel, core and dice.
– Add the apples to the onions and sauté until the apples are soft but not mushy.
Combine Squash and Apple Mixture
– In a bowl combine the squash cubes, and the onions and apples, and stir carefully.
– Add maple syrup and salt to taste and stir again.
– Put in a baking dish and heat gently if you are serving these right away..
This dish can be prepared ahead.  You'll need to heat the dish longer in a 350 degree oven, 20-25 minutes or so.
Hope you enjoy both preparing and eating this tasty dish!
"The kitchen for the abbess and guests ought to be separate, so that guests—
and monasteries are never without them—
need not disturb the sisters
when they present themselves at unpredictable hours
                                                                  [searching for Benedictine Squash and Apples].
RB 53.16 modified