"What, dear sisters and brothers, is more delightful than this voice of the Holy One calling to us?
See how God's love shows us the way of life."   Prologue 19-20
Welcome to my favorite verses in The Rule of St. Benedict – Prologue 19-20.   My mew sings when I read and reflect on these words.  I am delighted to share the joy of these two verses with you.
Before we begin our study, please read the verses above slowly, noting any words or phrases that make your heart sing.  Make a note of these for later.
Prologue 19 – God Calls Us
"What, dear sisters and brothers, is more delightful than this voice of the Holy One calling to us?"
God calls us in lots of different ways – through Scripture, through other felines and humans, through the things going on in our lives to name just a few.  God's call in the Prologue comes before my favorite verses.
In the Prologue God's call is to all who "yearn for life and desire to see good days" (Ps. 34, Prologue 15).  That's me for sure.  To follow this call we are to keep our tongues free from vicious mews.  We are not to be deceitful.  We are to turn from evil and do good.  Our quest and aim in all we do is to be peace (Ps 34:14-15 in Prologue 16-17).
Benedict then shares the good news that follows our action in verse 18.  God will watch us, listen to us and be with us.
"Once you have done this, my eyes will be upon you and my ears will listen for your prayers; and even before you ask me, I will say to you: Here I am."  Isa. 58:9, Prologue 18.
The Sweetness of Christ
In her book Why the Rule of Benedict is Not Just for Humans, Feline Benedictine scholar Sr. Scholastica Muffin, OSB-F, explains that the word dulcius, translated above as "delightful," can be translated as "sweet."
"What could be sweeter than this voice of God calling us?"
I like that translation, although most felines aren't into sweets.  The only feline I have heard of that likes sweets was the kind Br. Sam, now in the Paradise Cloister.  He liked raisins!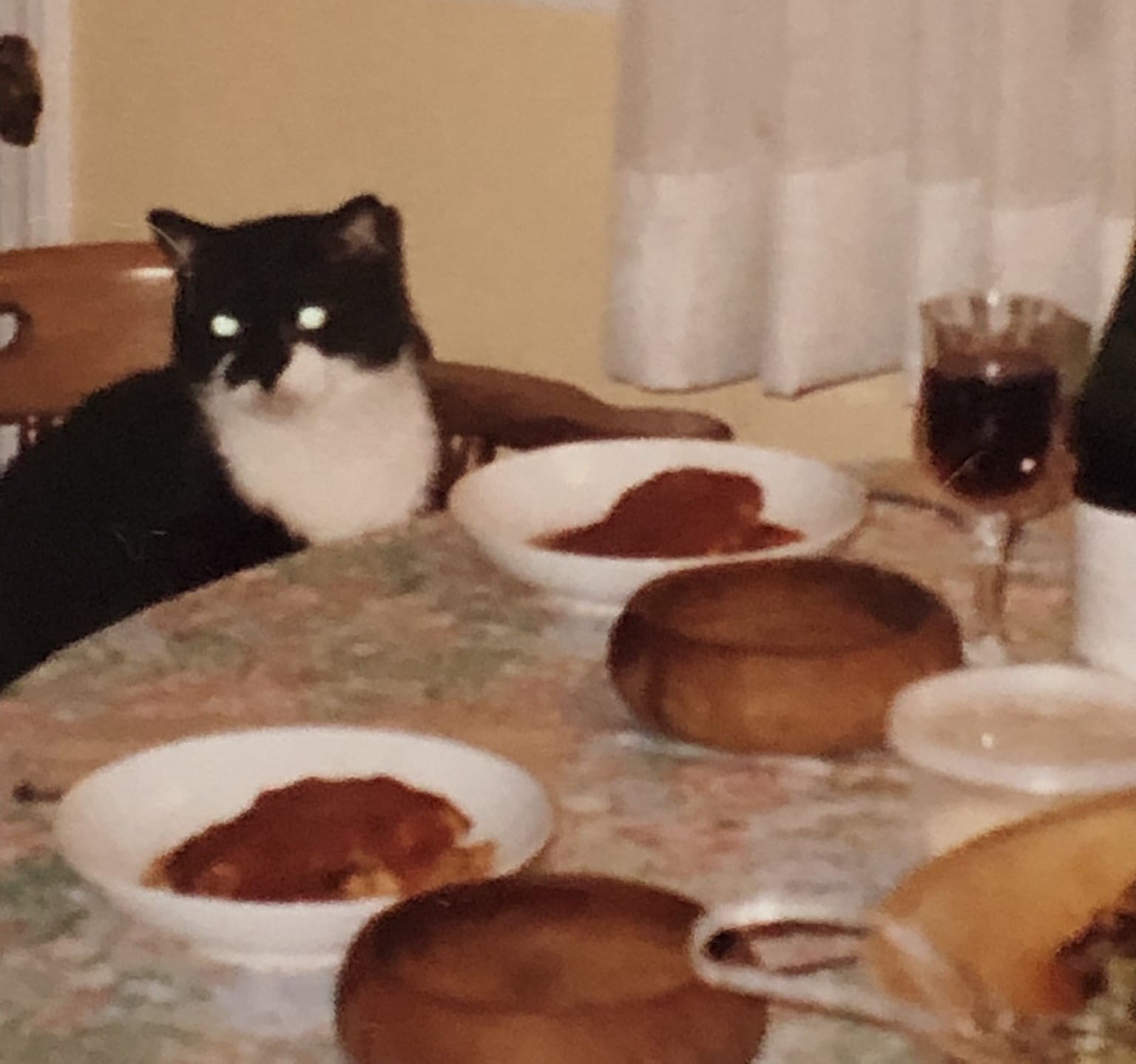 Sam mews, "Lasagna?  Hiss.
Where are the raisins?"
Sr. Scholastica shares the ancient interpretation of "sweet."
"If the word 'sweet' might have been spoiled for us by maudlin lyrics, studies of German mystical authors can help us grasp its meaning more deeply. Since early times the word 'sweetness' has been associated in German entirely with God.  The word describes the ways in which God reaches out to woo a human being [I add feline] and how this human being [or feline] recognizes him, answers him, and lives in him…God is the food for adults, and what they receive from God is always divine, always sweet."  [1]
When we taste this sweetness of Christ, I think that whatever we are struggling with or find distressing loses power over us.  God's sweetness wipes away any crippling emotions.  The struggle or challenge may still be there, but our response to it is different.  We are carried by God's light and love.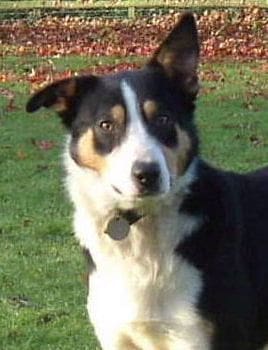 Novice Terri's friend Aidan listening for
the sweetness of God's call
Verse 20 – This Way 0f Life
"See how God's love shows us the way of life."
 Amma wrote that "Benedict closes this opening part of the Prologue with a statement of joy that God's initiative seeks us out and offers us life and love, now!" [2]
In his book Feline Perspectives on Benedict's Rule, the well-known Benedictine scholar, Br. Terrence Sebastian Furling, OSB-F describes this way of life given to us when we respond to God's call.
 "Just as a drink is delightful when we are thirsty and a rest when we are weary, so the sense of being called by God and invited to follow Christ wakes us from our drowsy half-life and opens before us the abundance of a more complete human [or feline] existence." [3]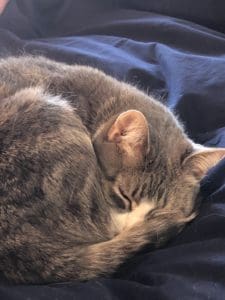 Sr Nikki missing Amma's lesson on
the abundant life
My life can get a bit drowsy, especially after meals.  But I don't want to miss out on this abundant life that God promises.  This life is the way of Christ himself. 
And so, God invites us to God's sweetness.  We respond to God's loving call and God shows us the way of life – to live in God's light and to follow Christ.   To find the way of life in Christ we are always making choices.  "At the heart of this image of Christ as the one who points out the road [or way], is the idea that without this guidance we are lost." [4]
Closing Thoughts from Amma Jane
I interviewed Amma in preparing this article.   She also resonates with the joy of these verses.
"God's initiative seeks us out and offers us life and love, now!  Prologue 18–20, wonderfully hope-filled, assures us of God's presence and how God reaches out to us to show us the way. What could be sweeter? Benedict knows the joy that comes from obedience to Christ. I believe that Benedict is also aware of how difficult it is to seek peace. He wants to give encouragement to those of us who say 'I do' to God's call."  [5]
What the Verses Mean to Me
What words of phrases struck you as you read Prologue 19-20?  Take a moment to reflect on these.
For me, it's that God's love shows me the way of life. This reminds me to sniff out all the ways that God is giving abundant life to me right now. 
I think that even in the most mundane things in life God's call can be heard.  We just need to listen with ears, eyes, and hearts. Sometimes it's hard to find, especially when I am distracted by goings on in the Cloister or when am behind on my assignments from Br. Ricky.   The Benedictine way assures us that we can always begin again.
Novice Michael James also chose Prologue 19-20 as his favorite verses..  He certainly experienced God's call in a most interesting way.  To read about Novice Michael James tap your paw or hand right here.  Then scroll down the page for his story.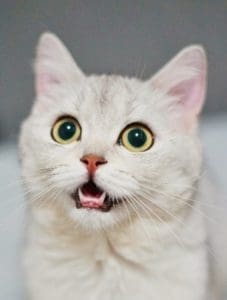 Novice Terri delights in
God's call
I hope that you have found my research and reflections helpful.  Remember – God's love is reaching out to you right now, showing you the way.  How sweet this is.
All in the Cloister send their blessings.
Your feline friend in Christ,
Novice Terri
"What could be sweeter than this voice of God calling us?
See how God's love shows us the way of life!"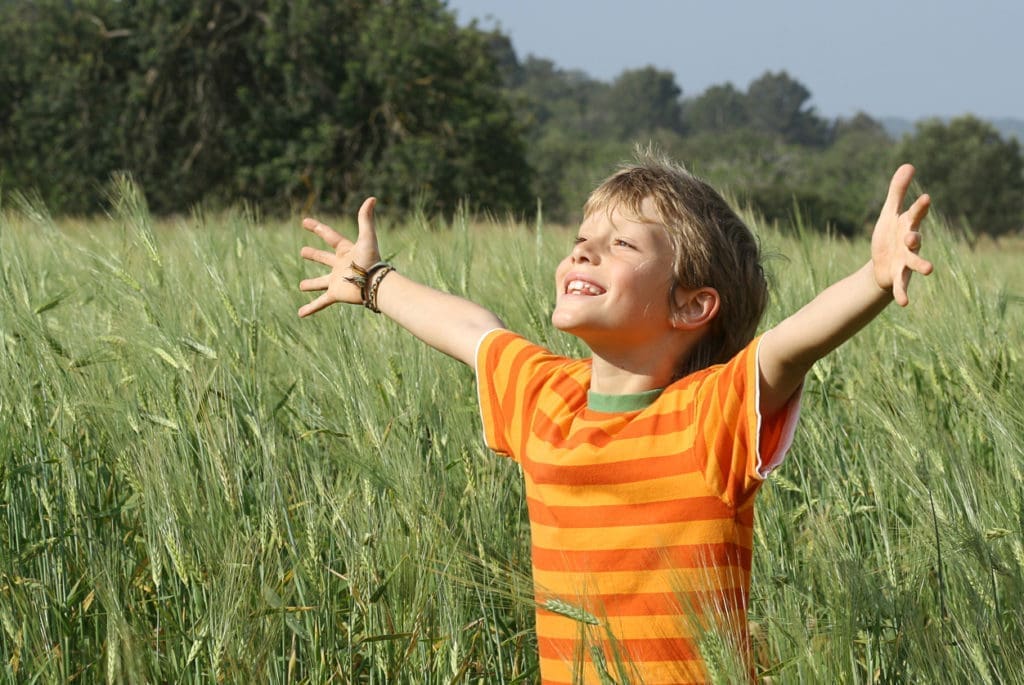 Endnotes
[1] Sr. Scholastica Mufin quotes Aquinata Böckmann, OSB,  A Listening Community: A Commentary on the Prologue and Chapters 1-3 of Benedict's Rule (Collegeville: Liturgical Press, 2015), 37.  Sr. Aquinata is a member of the Tutzing Missionary Benedictine Sisters in Germany and is a well-known and scholarly monastic writer.
[2] Jane Tomaine, The Rule of Benedict: Christian Monastic Wisdom for Daily Living (Nashville, TN: Skylight Paths Publishing, 2017), 12.
[3] Br Terrence draws from Michael Casey, OCSO, The Road to Eternal Life: Reflections on the Prologue of Benedict's Rule (Collegeville, MN: The Liturgical Press, 2011), 70.  Fr Casey is a monk of Tarrawarra Abbey in Australia.  For decades he has been engaged in different aspects of monastic spiriutality.  Amma told me that she met him a number of years ago, finding him welcoming, gentle and attentive – a true Benedictine.
[4] Ibid., 72.
[5] Tomaine, 12.