"Thanks be to God that you are here!" (RB 66.3) I'm Sr. Nikki, OSB-F (Order of St. Benedict – Feline).  You may be wondering about the title of my Mewsing, a "take off" on RB 48.1 in The Rule of St. Benedict – "Idleness is the enemy of the soul."
In the winter 2023 Mewsletter, Novice Miss Sassafras wrote an excellent piece about RB 48.1  She stressed the  importance of work and the dangers of being idle.  If you haven't seen this issue, click here.  If you would like to read her article about verse 1, tap your paw here.
This focus on work got me to thinking about leisure and the need for this under-rated activity.  As porter, I greet guests who come to the Feline Cloister.  Believe it or not, even some of the felines are pretty burned out and certainly the humans who accompany them.
Why Leisure?
Do we really need leisure?  Listen while I mew this story from the desert fathers.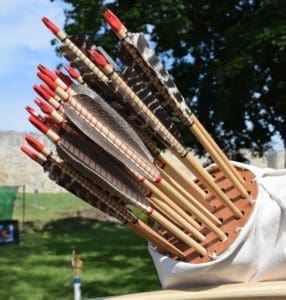 Do you take time for leisure?
Or do you shoot your many arrows without a break?
"One day a hunter in the desert saw Abba Anthony enjoying himself with the brethren and he was shocked.  What kind of spiritual guide was this?
But the old monk said to him, "Put an arrow in your bow and shoot it."  So the hunter did.  Then the old man said, "Now shoot another." And the hunter did.  Then the elder said, "Shoot your bow again.  Keep shooting; keep shooting; keep shooting." And the hunter finally said, "But if I bend my bow so much I will break it."
Then Abba Anthony said to him, "It is just the same with the work of God.  If we stretch ourselves beyond measure, we will break.  Sometimes it is necessary to meet other needs."
When the hunter heard these words he was struck with remorse and, greatly edified by Anthony, he went away.  As for the monastics there, they went home strengthened." [1]
One of my favorite monastic scholars, Sr. Scholastica Muffin, OSB-F, pinpoints our lack of leisure.
"The balance of family and social recreation is becoming harder and harder to come by.  The balance of work and real play, activities done for no purpose at all except the release and recapture of energy, is becoming foreign." [2]
Sr. Nikki Begins Her Research on Leisure
So what really is leisure?
I have pawed through numerous books to gain a better understanding of leisure, especially from the Benedictine perspective.  Not surprisingly, I didn't find a whole lot.  Even Amma Jane confessed that in her book, St. Benedict's Toolbox: The Nuts and Bolts of Everyday Benedictine Living, she wrote about balance and moderation but never addressed leisure and recreation.  After sharing this she sprinted off to get back to her "To Do" list.
Our novice scholar Little Jenny helped me find the derivation of the word "leisure."  The word came about in the 14th century.  It derives from the Latin licere which means "to be permitted" or "to be free."
Most of us don't think we have the time to "be free."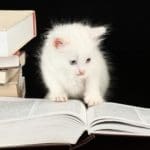 Novice Scholar Little Jenny
absorbed in her research
The Feline Cloister Weighs in on Leisure
I decided to ask a few Cloister members for their take on leisure.    Here's what they thought.
 Leisure is…
Br Ricky …not merely relaxation done just to then resume intense work.  Leisure should also be different from our work.  For me, leisure is bird-watching from the porch or batting a ball inside a cat toy.
Novice Mickey…time to discover new energies and creativity and not just to restore lost energy.  I've learned to make cool cat toys.
Sr. Espy…playing with one of Novice Mickey's cat toys just to have fun.
Sr. Maggie "…not simply freedom from work or obligations…[but] freedom for growth, openness to one's inner self and capacities."  [3]   I like to paw icons.  An erudite answer from the Cloister Contemplative
Prior John…the ability to make choices about your life unconstrained by time
Amma Jane…having space in my life to pursue what is life-giving and different from my work.  I make dresses for little girls in Africa.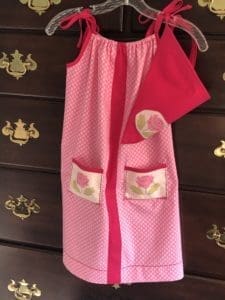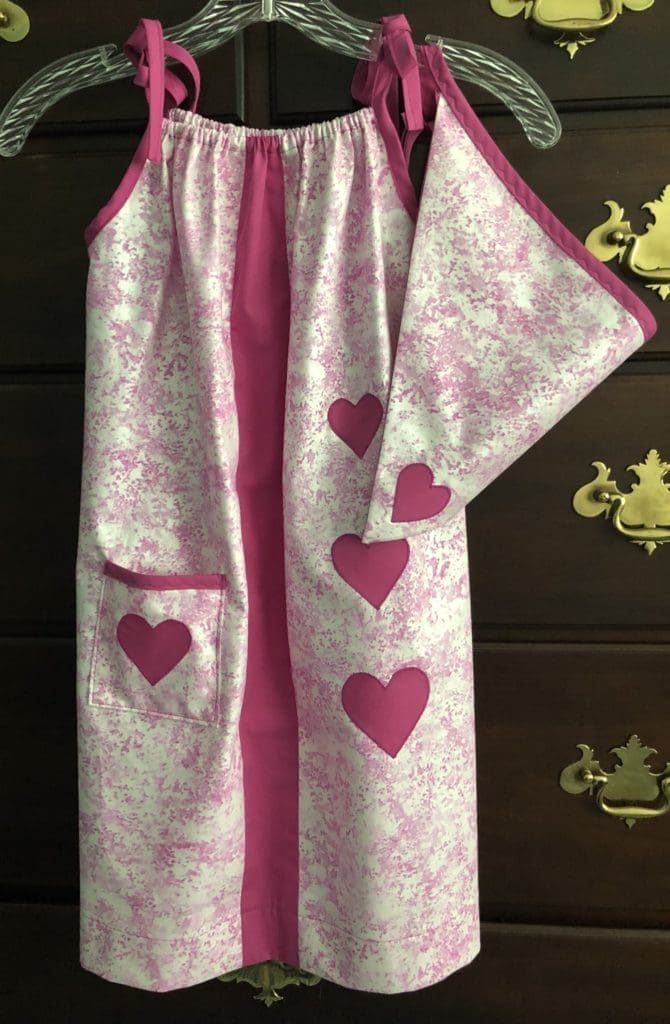 I discovered two kinds of leisure.  One is to simply be with God, doing nothing,  Another is to do an activity which brings joy, stretches my interests, and/or gives me new energy.  Leisure helps me develop a view of myself outside of my job in the Cloister.  I'm more than a porter – I'm me!
Leisure can make us more human as we discover parts of ourselves buried beneath layers of task and responsibility.  Leisure re-creates us.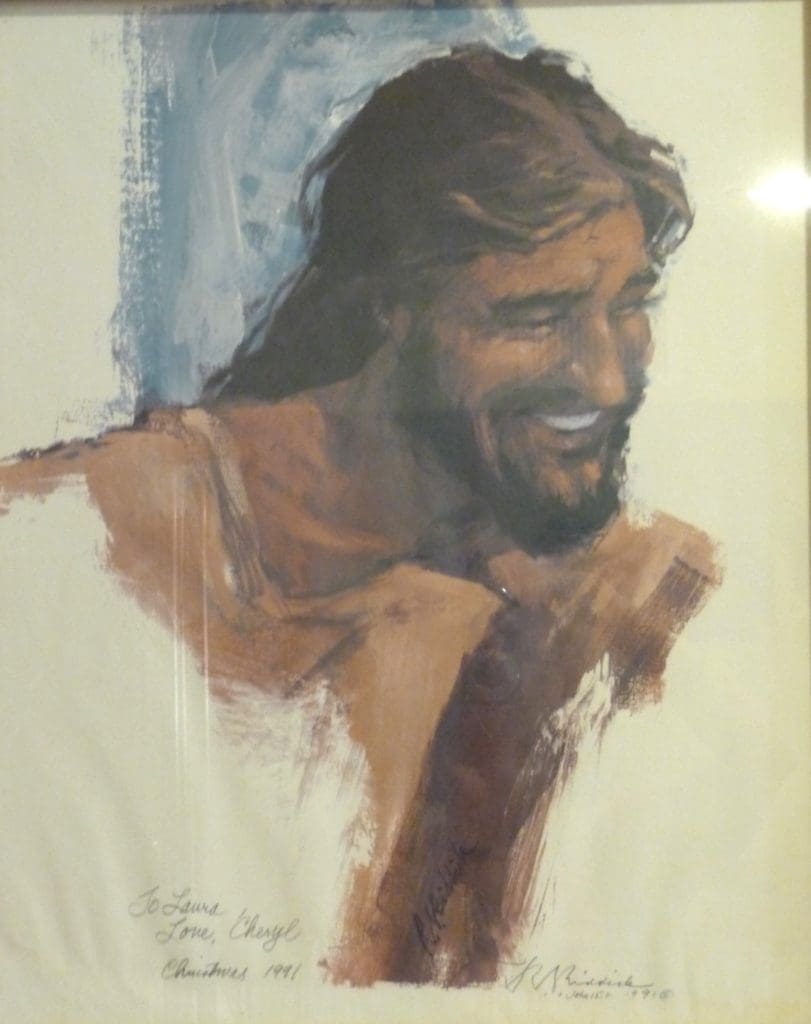 Laughing Jesus – Our Lady of Guadalupe m
Monastery Phoenix, Arizona
Leisure in Scripture and the Rule
Jesus and Leisure
Those who resist taking time for leisure or feel that it is "fluff" have forgotten the first miracle Jesus performed in the Gospel of John.  He turned water into wine at the wedding in Canaan.  (John 2:1-11)
I don't believe that Jesus was a sour-puss at this event.  I doubt that he sat in a corner and "hissed" because everyone was enjoying wine and having a good time.
The Rule of St. Benedict and Leisure
What about leisure in the Rule of St. Benedict?  Sr. Scholastic Muffin mews that "Leisure is an essential part of Benedictine spirituality.  It is not laziness and it is not selfishness.  It has something to do with the depth and breadth, length and quality of life."  [4]
"In an American culture…leisure may…be one of the most difficult spiritual elements to achieve.  We are trained to be doers and makers, not dreamers and seers.  Benedictine spirituality, on the other hand, sets out to develop people who reflect on what they are doing, people for whom the gospel is the filter through which they see their world." [5]
Benedict continues the tradition of pulling away from the busyness and work of the day, even from the prayer of the day.  He builds in a time of renewal so that his monastics may not break like the arrow as illustrated in the story from Abba Anthony.
"But after Sext and their meal, they may rest on their beds in complete silence; should any members wish to read privately, let them do so, but without disturbing the others."  RB 48.5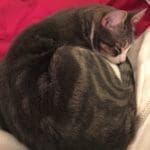 Sr. Nikki taking a rest after her noon meal (RB 48.5)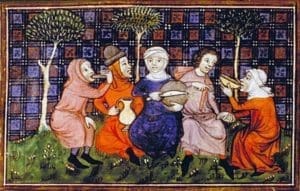 Peasants celebrating a church holiday
I learned that there really isn't anything written about leisure and play in the 6th century when Benedict lived.  Perhaps Benedict didn't address leisure and play because the Church provided times of play throughout the calendar year.  There were lots of festivals and holy days.  These gave everyone with space and time for common enjoyment.  No one was to work.  Play was the gift of the Church. [6]
Leisure and Play Bring Joy
 Play is "a channel through which joy can flow into your life." [7]
 A number of years ago the Sisters of St. Benedict in Ferdinand, Indiana, asked Amma to lead an evening workshop on leisure.  The sisters recognized that, in their very busy lives inside and outside the monastic community, they took little time for leisure.
After a discussion of leisure, the evening turned to play.  Amma distributed gumdrops, toothpicks, wipes, bowls and paper towels.  She asked the sisters to have fun with the gumdrops and toothpicks, and, if they wished, to make something.  The sisters had a ball.  The room's energy level pitched to an inspiring level with smiles, sticky fingers, and joy-filled laughter.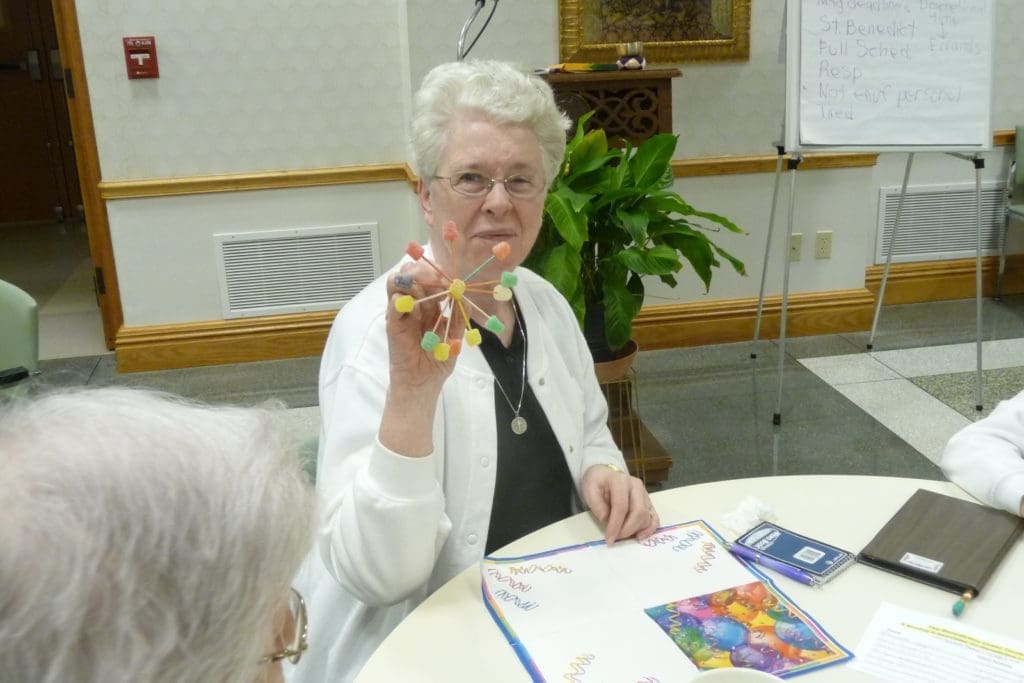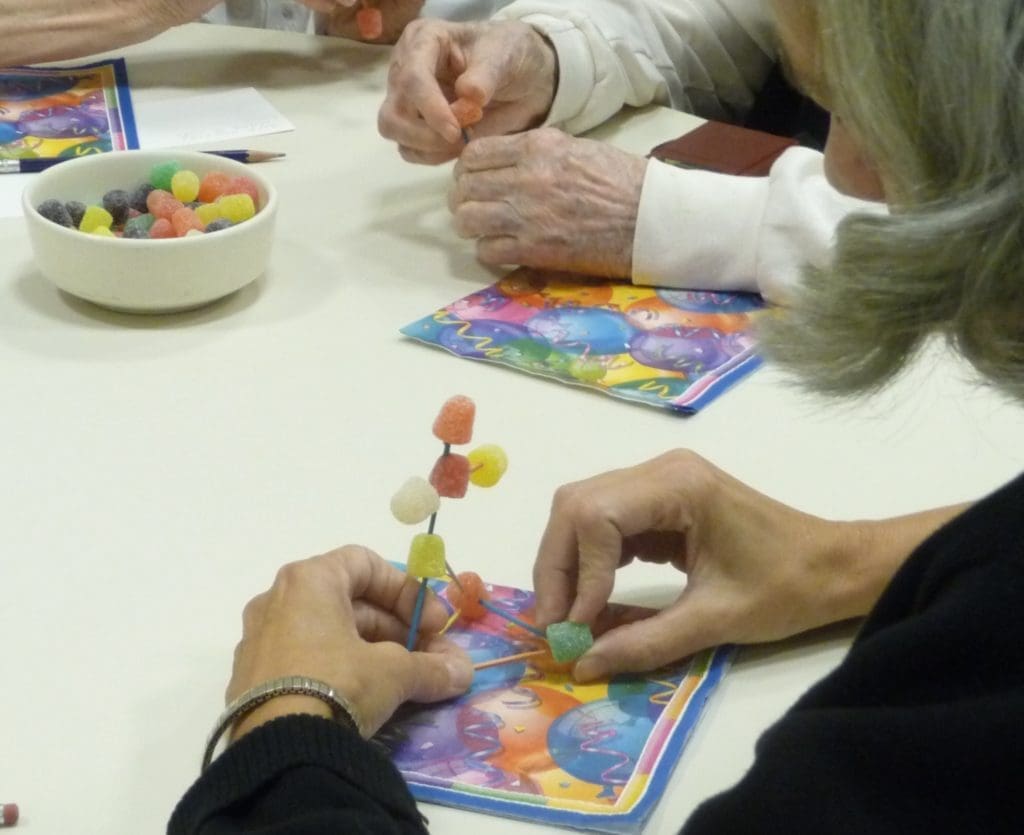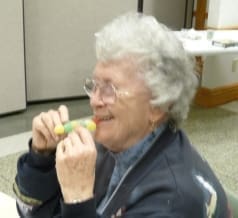 Stepping Joyfully into Leisure
Now, do you believe that leisure is a friend of the soul?  What might you do to let this friend into your life?
Please remember that giving time to leisure may take some practice.  But the benefits are many as we have discovered.  When we take time for leisure, perhaps we'll be more leisurely with life as a whole.  What do you think?
So nice being with you!  Thank you for reading my Mewsing.  Peace and blessings to you.
Your sister in Christ,
Sr. Nikki, OSB-F
Cloister Porter
Sr. Nikki's Sources
[1] Joan Chittister , O.S.B., Wisdom Distilled from the Daily (San Francisco, CA: Harper, 1991) , 97.
[2] Ibid., 101.  Sister Joan is one of Sr. Scholastica Muffin's favorite Benedictine writers.
[3]  Fitzgerald in "A Time for Play? II: The Meaning of Leisure Clergy Review 59 (1974) , pp. 336-337.
[4]  Chittister, 97.
[5] Chittister, 97-98.
[6] Ibid., 100.
[7] Howard Clinebell, "Increasing the Wellness of Your Play"  Alive Now¸ July/August 2007, 34.
[8]  Joan Chittister, O.S.B.,  The Illumined Life: Monastic Wisdom for Seekers of the Light (Maryknoll, NY: Orbis Books), 103-104.
© March 2023 Jane Tomaine & Sr. Nikki, OSB-F