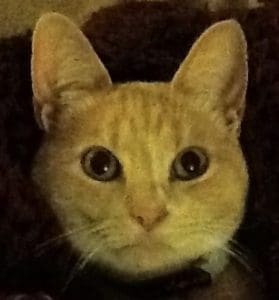 I would like to join the Feline Cloister because my mother loves St. Benedict and I would like to know more about him.  At 12 years old I have matured in my outlook on life.  This has opened the door for getting closer to God and for setting aside some feline pursuits to learn about the Benedictine Way.
I shared these goals on my first Zoom call with Novice Master Br. Ricky.  He mewed that my heart was in the right place.  Purring, he offered a verse at the end of the Rule.
"Are you hastening toward your heavenly home? Then with Christ's help, keep this little rule that we have written for beginners.  After that, you can set out for the loftier summits of the teaching and virtues we mentioned above, and under God's protection you will reach them. Amen."  RB 73.8-9
I mewed enthusiastically that I want to learn about all those "loftier summits of the teaching and virtues."  Br. Ricky noted my enthusiasm and encouraged me with kind mews.
A little about me.  Although my formal name is Jacob, my mother and my friends call me by my nickname, Jake, which I do prefer.  I am a clever, sweet, and loving feline.  I love to eat and sleep in the sun.  Long conversations with my humans give me special delight.  I hope it's the same for my humans, too.  And I can't wait to mew to them about the Rule.
I have a few things that I cannot resist and hope that I won't have to give these up when I become a novice.  The first is cheese, any cheese.  I also cannot resist cuddling with the dog.  Not that this happens much as Annie does NOT appreciate my attempts.  Br. Ricky nodded when he heard this, and made a quick paw note in his little notebook.  "I understand," he mewed, and again quoted from the Rule.
"No monastics are to pursue what they judge better for themselves, but instead, what they judge better for someone else."  RB 72.2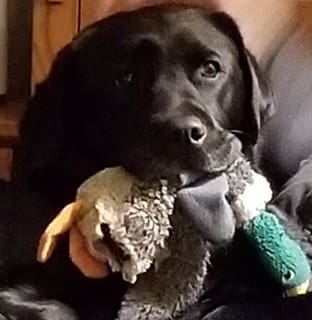 My fur rose a tad on hearing this instruction.  I am embarrassed now that I didn't paw a note of this teaching and virtue.  But it signaled to me a growing edge as a novice.
I must be honest and confess that I don't like to ride in the car, go to the veterinarian, or be told "No".  Maybe these won't be a part of novicehood?  And I get annoyed when my mother doesn't pet me on command when I tap her foot.  Br. Ricky pawed some notes in a little notebook when I confessed all this.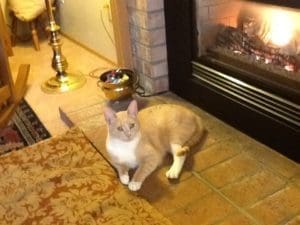 Novice Jake welcomes guests to join him for a mew beside the fire
I'm an observant feline, too, and watch the human goings-on around me.  As I learn about the Rule, I would like to help my human learn how to better practice hospitality.  She gets nervous when people come over.  Br. Ricky said that the Rule talks about the practice of hospitality, especially in Chapter 53 – The Reception of Guests.
"All guests who present themselves are to be welcomed as Christ, who said: I was a stranger and you welcomed me." (Matt 25:35)  RB 53.1
Every guest is Jesus!  I'll mew this to her because we all know how compassionate Jesus is.  He would never do that silly white glove test or be critcal of my mother's cooking.
I am going to look for suggestions to help her to remember to keep God always in front of her in daily life.  That's what I want, too, and I shared this with Br. Ricky.  He mewed that there is a lot in the Rule to help both of us to do just that.
Now I'm REALLY excited to begin.  I made the right choice to become a novice!
My favorite verses from the Rule of St. Benedict:  
"Let us get up then, at long last, for the Scriptures rouse us when they say: It is high time for us to arise from sleep (Rom. 13:11). Let us open our eyes to the light that comes from God, and our ears to the voice from the heavens that every day calls out this charge: If you hear God's voice today, do not harden your hearts." (Ps. 95:8).  Prologue 8-10
"Do not aspire to be called holy before you really are, but first be holy that you may more truly be called so. Live by God's commandments every day; treasure chastity, harbor neither hatred nor jealousy of anyone, and do nothing out of envy."  RB 4.62-67