Navigating the Chaos with Grace
Holy Cross Monastery – West Park, New York
Jane sends a heartfelt invitation to you to join, "Navigating the Chaos with Grace" at Holy Cross Monastery and here's why…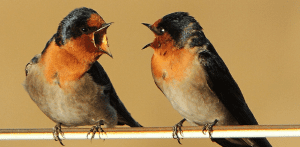 Been in a heated argument recently or frustrated in conversations on "hot topics?"
Differing views about government, legislation, how children should be raised, how money should be spent, how a committee should proceed, and a myriad of other subjects can easily escalate into hurtful and harmful words.
This retreat will give you insight, understanding and tools to help you navigate today's volatile topics ranging from family and religion to politics.  Our guide will be the ancient and relevant Rule of Benedict, the Rule used by the brothers at Holy Cross, along with other contemporary voices of wisdom.
Benedict lived in tumultuous times not unlike ours.  He can help us learn to be a presence of grace and hope as we struggle with others over the issues and conversations of today. The good news is that we can become peace-makers centered in Christ, and in the process, receive the grace to maintain our own sanity!
Date:       Tuesday, April 17 suppertime to Friday, April 20 through noon dinner
Place:      Holy Cross Monastery in West Park, NY
1615 Broadway
Ulster Park, NY 12487
For a map and directions link, visit this page on the Holy Cross website.
(I couldn't figure out how to insert the map on this webpage!  Grrrr….  My apologies.)
Cost:      $395 ($100 deposit)
Register by Phone or Email
Phone:
Lori Callaway, Guest House Manager
Phone: 845-384-6660, ext. 1
Tuesday – Friday  9:00 AM until Noon and 1:30 PM until 4:30 PM
Email: guesthouse@hcmet.org
Register Online – Visit the Holy Cross Website
Click on the link below to reach the program page and scroll down and click on "Register  Here."
To register on-line, please zip to the Holy Cross webpage. Thank you!
Have questions??  Please contact Jane at 908-233-0134 or jtomaine1685@verizon.net
Jane hopes that you can join this retreat to gain insight and to share what works for you to navigate today's chaos with grace!